This post originally appeared in Business Insider.
Why is Nebraska so … boring? Why is New York so … expensive? Why is Colorado so … fit?
This map, which we first saw on Twitter via Josh Greenman of the New York Daily News, shows what the top autocomplete word is for every state.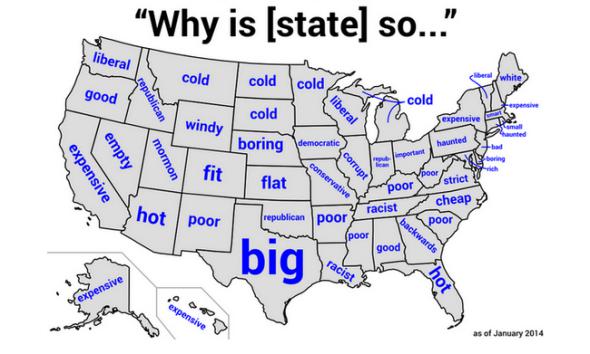 What's yours?