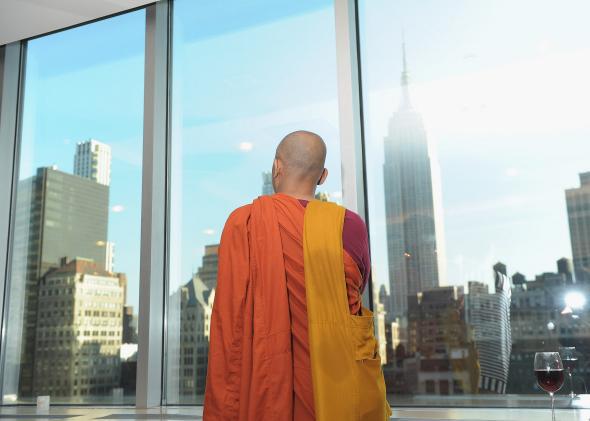 Apartment sales in Manhattan set a new fourth quarter record at the end of 2013, despite Bill de Blasio's promise to feast on the bones of the children of the city's financial elite. Anecdotal evidence suggests that foreign appetite for prime American real estate is a big piece of it. Anjli Raval quotes Pamela Liebman, CEO of the Corcoran Group: "Those from the Middle East, Russia, South America, China have been on an incredible buying spree and it is these sales that are driving prices."
With Manhattan apartments in such demand, the sensible step would be for the city government to authorize more of them.
Manhattan is extremely densely populated right now, but its population has actually fallen by more than 30 percent from where it was in the 1910 Census. So it's hardly unthinkable that it could become substantially more crowded again. Only instead of packing people into dismal tenements, you'd house them in nice shiny glass and steel towers. That would mean rolling back some of the broad brush historical preservation that keeps new buildings out of some choice neighborhoods, it would mean revisiting the decision to reserve land (near Penn Station, for example) for marginal office uses rather than housing, and of course it would mean broadly upzoning.

Given the level of foreign demand for New York apartments and Manhattan's relatively modest share of the city's overall population, this kind of broad supply-side reform probably wouldn't do all that much to increase middle-class affordability. For that you would have to look to Brooklyn and Queens. But embracing a super-charged luxury building boom in Manhattan would be both a jobs engine for the building trades and potentially a revenue machine, as the city could shift from a development paradigm currently dominated by tax breaks to one driven by regulatory reform.

---