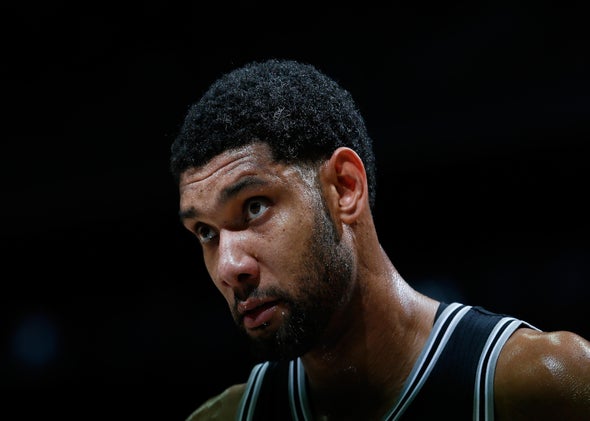 Rather than continuing to argue about this on Twitter, I'll just say it here: "Tanking" in the NBA is wildly overrated.
The idea of tanking, more or less, is that the route to NBA success is to draft elite talent. The route to drafting elite talent is to end the season with a very poor record so that you get the top pick in the lottery. The prototypical case of this would be a team that wasn't actually tanking, the 1996-97 San Antonio Spurs, which lost their best player (David Robinson) to injury. They then finished with the second-worst record in the league, got lucky, won the No. 1 pick, selected Tim Duncan, and won the championship in the 1998-1999 season.
The reason I believe this is a vastly overrated phenomenon is that the 1999 championship is the only example I can think of in which a team won the championship while playing a No. 1 draft pick on his rookie contract. There are plenty of examples of teams riding a No. 1 pick to a championship (Lakers with Shaquille O'Neal, Miami with Shaquille O'Neal, Miami with LeBron James, or San Antonio with Tim Duncan in 2003, 2005, and 2007), but those guys weren't on their rookie deals. The key to employing elite players is to either persuade the player to join your team in free agency or to persuade the player to not leave your team in free agency. The appearance that tanking is a route to NBA championships is based almost entirely on the false presumption that it was somehow a given that having drafted Duncan back in 1999 he would continue to play for San Antonio long past the expiration of his rookie deal.
But there's absolutely no reason to take this for granted. Cleveland and Orlando never managed to ride their elite No. 1 picks to a championship because their stars left them for brighter shores. You have one team, almost 15 years ago, that successfully tanked their way into a championship, and they weren't even tanking. David Robinson was just hurt.
The lesson of the 1999 Spurs is that if you really did want to tank your way to a championship, you'd have to do something really egregious. Not take a below average team and hope to add a top draft pick to it. But take an actually good team and simply refuse to play its good players. Like Oklahoma City could refuse to play Kevin Durant all season. But obviously the fans would throw a fit if you did that. And sabotaging Durant's career like that would increase the chance that Durant would leave OKC in free agency when he gets the chance.

---