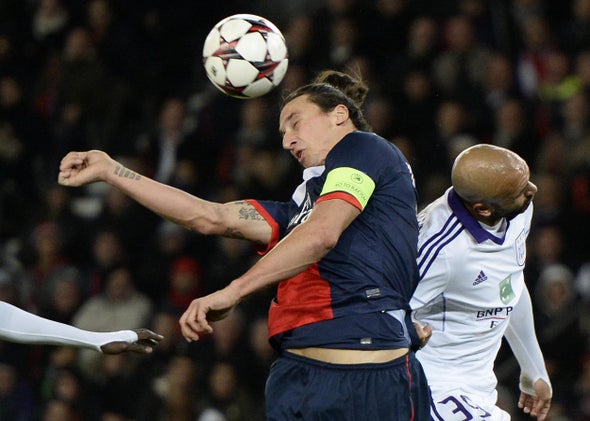 Matthew Yglesias is on vacation.
When French President François Hollande announced his idea of a super tax—a 75 percent tax on income above 1million Euros ($1.35 million), iconic French actor Gérard Depardieu up and moved to Belgium. But professional sports teams don't have that option. And for France's newly resurgent professional soccer league, the new tax could spell trouble. 
It's hard to feel too much sympathy for players making millions, if not tens of millions of dollars. But it's the teams that are facing the brunt of the new tax, because unlike American sports franchises, they pay the income taxes of their players as part of their contracts. That allows teams to compete for top players with other European leagues that may have different tax rates. For top teams, winning in domestic leagues is important, but it pales in comparison with the payday and prestige of Europe-wide competitions, particularly the Champions League.
So a 75 percent tax puts serious pressure on French teams, which—with a spike in investment from the Middle East and Russia—have seen their fortunes reversed of late. Not every player in the country's 20-team top tier would be affected, as the average salary is $800,000, according to CNN. Zlatan Ibrahimovic, who plays for Paris Saint Germain (PSG), however, reportedly takes home $17.5 million yearly from the club. Under the new tax, PSG would have to fork over an additional $12 million to keep Ibrahimovic on the field. (Making matters even more complicated is that the club representing Monaco, which competes in the French league, will be unaffected by the new law because French tax laws don't apply in the principality, according to Euronews. 
Hollande did not back down after the French soccer teams clamored for an exemption. And the clubs? This being France, they're calling for a strike. The Union of Professional Football Clubs, representing 43 teams in the country, has planned to cancel a weekend's worth of soccer matches in the country in protest of the tax. "There will be a weekend without a game at the end of" November, UCPF President Jean-Pierre Louvel said in a news conference. "People will be welcome in our stadiums, but there will be no games."
---