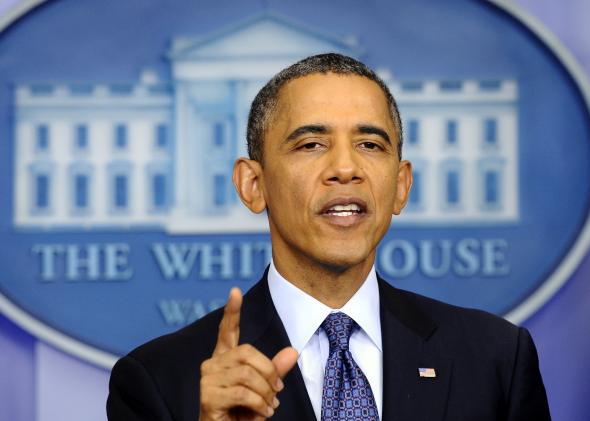 This afternoon's press conference by Barack Obama didn't break any news at all, but was mostly a masterful display laying out his side of the issue. One place where I thought he went badly awry, however, was in comparing a decision not to raise the debt ceiling to a decision by a family to stop paying its mortgage.
As it happens, I once didn't pay my mortgage for a couple of months. What happened was that I had some arrangement whereby the payment was automatically taken out of my checking account with PNC and handed over to Bank of America. But then I refinanced my loan, and somehow in the course of refinancing the automatic debiting had ceased. Consequently, I missed two or three months worth of mortgage payments before BofA sent me enough angry paperwork for me to realize what was going on. I phone them up, we talked the situation over, and it all got straightened out. I think I ended up paying them a two-digit sum in fees. I wish it hadn't happened, but honestly it was no big deal.
The debt ceiling's really not like that. Of course Obama's whole point in the press conference was to say that the debt ceiling is a really big deal. And it is a really big deal. Which is why he shouldn't analogize it to household bill payments. If a normal person misses a payment here or there, really nothing catastrophic happens. It's always better to pay on time, but it's not the end of the world. The debt ceiling difference is that timely payment of treasury obligations is integral to the larger functioning of the financial system. It's not just that a handful of bondholders might not get paid, it's a shaking of the whole global web of finance.

---