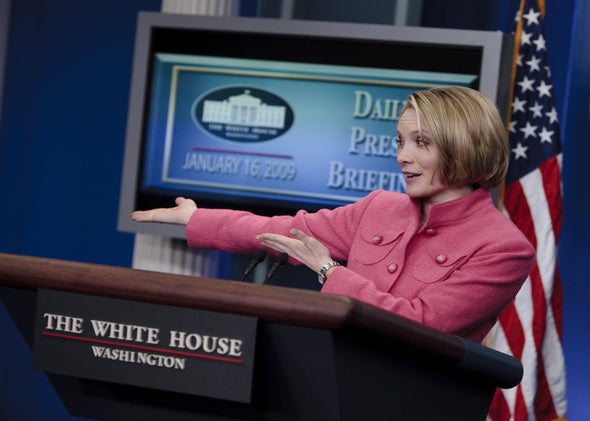 Dana Perino, the Fox News pundit who served as White House press secretary during the final inglorious days of the Bush administration, unleashed this pearl of wisdom on the world today:
Offering Obamacare in 150 languages is absurd. If someone can't speak enough English to fill in forms, what will they explain to a doctor? — Dana Perino (@DanaPerino) October 2, 2013
For starters: Not all doctors in the United States are monolingual English speakers. Hospitals are also capable of providing translation services to many patients. Or else you might have a child or other relative who could help translate.
Last but by no means least in many ways navigating health insurance forms is more complicated than explaining some basic symptons to a doctor. I remember once being in an Italian pharmacy looking for some ointment to help salve a sunburn. Saying the word "sole" and pointing to my egregiously reddish skin was good enough to get the message across. That's not going to work with complicated bureacratic procedures and Web forms.
Have you tried using healthcare.gov? Let us know what you think of the site's user experience in the comments below, or send your thoughts toSlateACA@gmail.com.
---