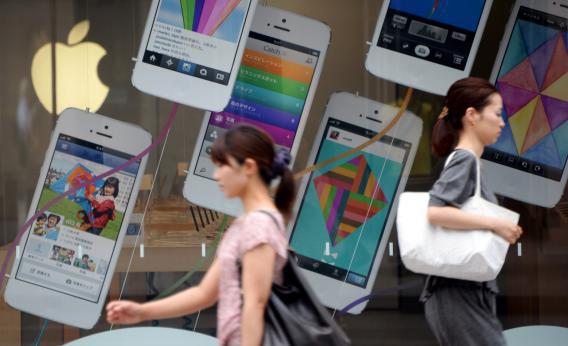 "Apple hit with U.S. injunction in e-books antitrust case" sounds like a bad news headline for the company, but it's actually good news. The crux of the matter is that they already lost the case, so the only question is how stiff would the penalty be. The Justice Department was seeking a broad injunction that would essentially subject all of Apple's content-retailing businesses to regulatory supervision on the theory that the book, music, and video markets are all so similar that the remedy for book price-fixing should extend to the whole operation. Judge Denise Cote disagreed, arguing that the price-fixing behavior was limited to books and so the remedy should be limited to books.
So this is a win for Apple.
It also strikes me as a bit of an odd conclusion to the case. From the get-go my take on this has been that it's silly for the Justice Department to spend its time worrying about collusion between traditional book publishers. This is, after all, a dying industry. Or at minimum an industry that's facing critical competitive threats from new technologies. The best counterargument to my point of view on this, though, is that we should see the case as not primarily about publisher collusion about Apple and Apple's role in facilitating the collusion. Maybe we don't really care about the traditional book publishing market, but Apple-facilitated collusion there could be the opening bid to broader monopolistic practices in other retail markets.
Judge Cote's ruling, however, means that there are no broader implications to this case other than the book publishers not being able to team up against Amazon. But even there, the cartel actually operated long enough to bust up Amazon's total domination of the e-book marketplace so it seems like everyone achieved their main strategic goals.


---