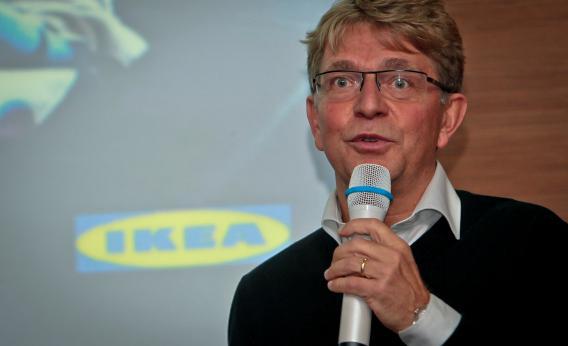 For your globalization files this week:

Shoppers flocked to IKEA's new store in Baoshan District over the weekend, forcing police to divert cars to alternative parking lots as the Swedish furniture store's lot was full by noon each day. Traffic authorities had estimated crowds of about 80,000 people each day over the weekend. An IKEA employee said about 35,000 to 40,000 people visited the store last Thursday for its official opening, but declined to give numbers for the weekend. A Shanghai office lady in her late 20s surnamed Yao said she parked her car at the nearby Red Star Macalline Furniture Mall yesterday afternoon and walked five minutes to IKEA to look for home furnishings.
The norms around Ikea in China are a little different than what I've seen in College Park, Md. People seem to loiter around, nap on the beds, sit on the chairs, and snack in the kitchens.
---