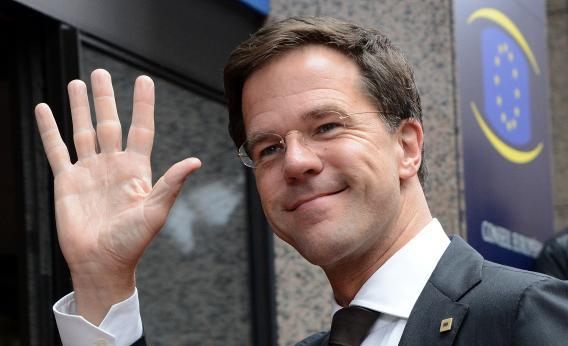 The eurozone got what counts as good news by eurozone standards, as the area as a whole posted positive growth last quarter, led by Germany and France. Germany and France are quite large, so if they're growing, the eurozone is growing. Portugal, which had been in free fall, also had a little bit of a bounceback quarter. But the Greek economy is still shrinking. More significantly, the Italian and Spanish economies are still shrinking, meaning that "the eurozone crisis" is very much still with us. And, curiously, the Dutch economy is still shrinking.
This is striking because as Paul Krugman wrote yesterday before the latest growth figures, the Dutch have really been the good little boys of Europe.
They had been governed by a broad right-wing coalition that was pursuing an austerity agenda, but that coalition blew up when Geert Wilders' populist nationalists pulled the plug. That looked like it might really unsettle things, but the subsequent election was a huge triumph for the Dutch establishment. The main center-right party secured the most seats and simply formed an austerity-minded coalition with the main center-left party. And the economic results have been terrible. The Netherlands is supposed to be one of the plucky hard-working Northern European "good guys," but continentwide tight money, local tax hikes, and local spending cuts have cut local demand without giving private industry any reason to fill the gap. This morning they posted their fourth straight quarter of economic contraction. And their unemployment rate, though still relatively low at 6.6 percent, has been steadily rising since bottoming out at something like 3 percent in mid-2008. 

---