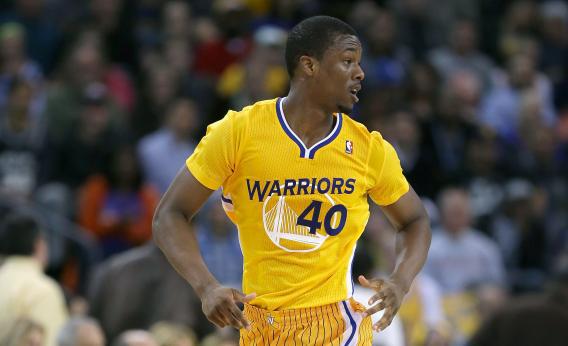 A colleague mentioned to me the other day that several NBA teams seemed to be wearing short-sleeved uniforms at the summer league play in Las Vegas rather than the traditional tank tops. The Golden State Warriors actually previewed this look during the regular season last year, but it's going bigger with summer league. And you should expect to see more of these shirts during next year's play.
Not because the jerseys are better in any way, mind you. But because the NBA and Addidas think introducing them into wider in-game circulation will boost apparel sales.
The funny thing is the relevant spokepeople don't seem to give any specific reasons for their belief that the new look would sell better. Which I think is because they don't want to draw attention to the embarassing reality that many hoops fans are perhaps more interested in showing off their favorite team's colors than in showing off their (or, to be fair, our) none-too-impressive arm musculature. If we all looked like Kenneth Faried we'd be interested in showing off as much skin as possible. But all that time spent on the couch watching the game with friends, beer, and snacks has perhaps been not-so-kind to the pursuit of muscle tone. Shirts with sleeves are just what the doctor ordered. But while you can of course buy T-shirts today, there's a greater appeal (and price premium!) for an "authentic" game jersey. Hence the effort to push more and more of the finest athletes in the world into attire better-suited to the average American schlub. 

---