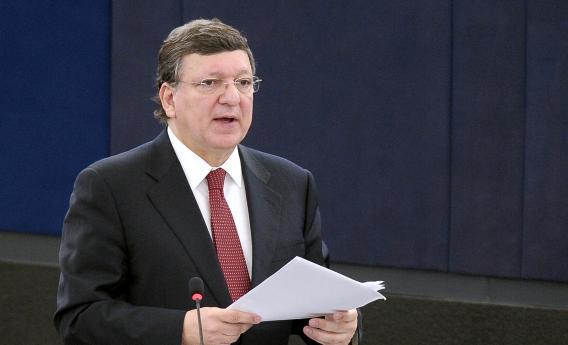 Jacob Funk Kierkegaard's latest on progress toward the formation of a European banking union is consistently interesting, with the most important point being that the don't-call-it-a-precedent "bail-in" of creditors and depositors that we saw in Cyprus is fast becoming a real precedent. Under new rules from the European Commission "shareholders and junior bondholders must be written down before state aid can be granted to a bank" and after next year's stress tests from the European Central Bank those rules will be the law of the land.

The important thing in the European Union is often who is actually empowered to do what, and the key thing here is that these rules are part of the Commission's executive authority and so, in principle, the member states can't block this action: "This is a potentially big deal!"
I'd go for more exclamation points. At the time, the key thing about Cyprus seemed to be that it was Cyprus and nobody really cared about Cyprus or what the government of Cyprus thought, did, said, or wanted. Starting next year, though, that kind of consideration theoretically won't matter. National governments will be unable to rescue domestic banks without first doing writedowns of residual creditors:
One can argue that the European Union is introducing a rolling bail-in requirement ever higher up the creditor ranking—shareholders and junior bondholders later this summer and then senior bondholders and uninsured depositors in 2014. When the ECB conducts its bank stress test next year, any bank lacking capital must presumably first bail-in its shareholders and junior creditors before getting state aid. Bail-ins are thus certain to be part of the response to any credible new round of stress tests.
Now with this kind of thing it always remains to be seen if people will really follow through in the moment of crisis. But the bail-in trick was pulled in Cyprus without prompting the kind of continent-wide bank runs that some people were warning about, so that should embolden authorities to go after creditors more stringently in the future.
---