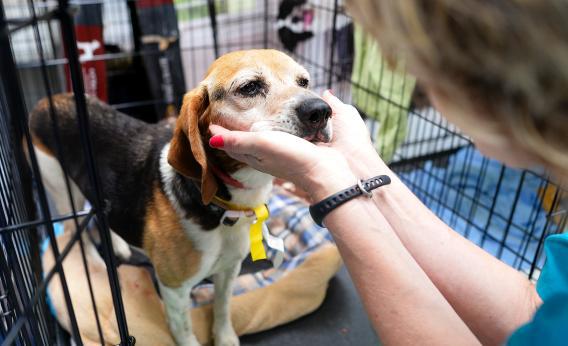 For better or for worse, Pets.com has gone down in history as the quintessential example of dotcom boom excess in the 1990s. But, obviously, tech startups haven't gone away, and people still spend lots of money on pets. April Dembosky, Tim Bradshaw, and Louise Lucas take a look at the firms that want to succeed where Pets.com failed:
"Venture capitalists have invested $6m into Whistle, a San Francisco start-up that on Wednesday launched its wireless fitness tracker for dogs."

"DogVacay, described as the 'Airbnb for dogs' and backed by $7m in funding, allows pet lovers to rent out their private homes as an alternative to leaving Rover at the local kennels. "

"Swifto, the 'Uber for dog walking', allows pet owners to 'hail' a vetted, insured, and 'college educated' dog walker, then track the walk via GPS on their phone. "

"Pintofeed, similar to the Nest 'learning thermostat,' is an 'autonomous pet feeder' that is said to learn when a dog or cat likes to be fed and automatically dispenses food at the right times."
Pintofeed sounds like a great idea, an example of the kinds of small ways in which technological improvements can make life better even when they're not revolutionizing whole industries. But hailing college-educated dog walkers and boarding pets in private homes for money both sound more like depressing commentaries on the state of the economy than like exciting innovations.
---