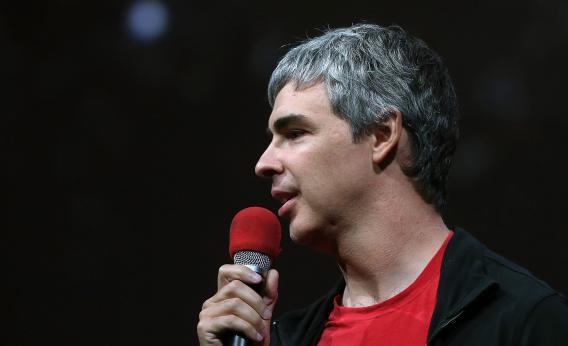 Google just received legal clearance to issue an unorthodox new third class of nonvoting c-class shares in a move that underscores the connection between innovation and "bad" corporate governance.
Currently the company has two classes of shares—regular a-class shares and special b-class, which carry 10 votes each. Larry Page and Sergei Brin control the company by controlling the b-class shares. The c-class shares arose, however, because they wanted the ability to create new shares of stock in order to fund acquisitions without diluting their control over the company. Hence, a new class of shares that won't carry any votes at all ensuring that no matter how much stock they issue, the founders will still rule the company.
This is all, to my way of thinking, excellent news for America and for the world. Founder-controlled companies tend to be "mismanaged" by founders in precisely the Google way. Rather than taking search advertising profits and turning them into enormous dividends, Google has been on an empire-building spree driven by its founders' desire to prove that they are the smartest and most impressive people on the planet. And the consequences have been a bounty for humanity, most concretely in the form of Android's entry into the mobile OS marketplace, but perhaps down the road including autonomous cars. Meanwhile, a parallel form of grudge-based reasoning at Microsoft has led to Bing—whose private costs to Microsoft shareholders have been enormous, but whose public benefits in terms of keeping Google honest are incalculable.

---