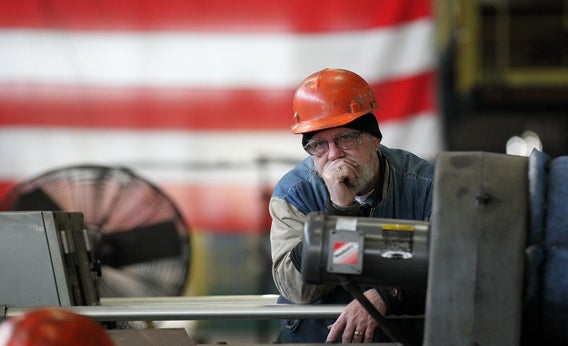 The Commerce Department released its latest revisions to first-quarter GDP numbers, and the news is not good. While the previous estimate had real GDP increasing at a 2.4 percent annual rate—not great, but pretty darn good considering the huge amount of fiscal tightening—the revisions say GDP really only grew at a 1.8 percent annual rate. Nominal GDP growth was also revised downward from a sluggish 3.6 percent rate to an even more sluggish 3.1 percent rate.
The downward revision mostly reflects a downward revision in personal consumption, plus a little bit of downward revision in business investment.

On the other hand, Gross Domestic Income looks quite a bit better having "increased 2.5 percent in the first quarter, compared with an increase of 5.5 percent in the fourth." The curious thing here is that GDP and GDI are in principle measuring the exact same thing, just with the statistical series assembled differently. The very strong Q4 GDI number is an anomaly associated with people trying to shift income into 2012 to avoid paying higher tax rates, but the continued GDI strength in Q1 of 2013 as compared to GDP is curious.

---