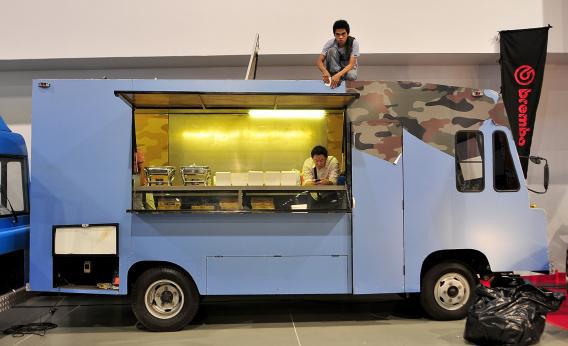 The DC Council's baffling regulatory war on the city's thriving food truck scene reached a fairly inconclusive end today as councilmembers substantially watered down the pointless new rules before passing them. They will still be establishing a rationing system for access to "mobile roadway vending zones" but the exclusion zone for lottery losers has been reduced from 500 feet to 200 feet. And instead of requiring 10 feet of unobstructed sidewalk space before a truck can park somewhere, it'll be the same 6 feet that are required of sidewalk cafes. Last but by no means least, instead of an extortionate $2000 fine for overstaying a parking meter trucks will now pay the standard $50 that other vendors pay for similar infractions.
The Food Truck Association seems prepared to welcome this regulatory package as superior to the politically viable alternatives, but to my eyes it's if anything more bizarre than what was originally proposed.
The initial proposal, after all, had a clear legislative purpose. The idea was to radically curtail the food truck scene, increase revenue for incumbent restauranteurs, and bolster the wealthy of downtown land owners. If you water the rules down to the point where they're acceptable to the Food Truck Association there's just no point at all. There was no problem with the old system of food trucks just following the generally applicable parking rules. 

---