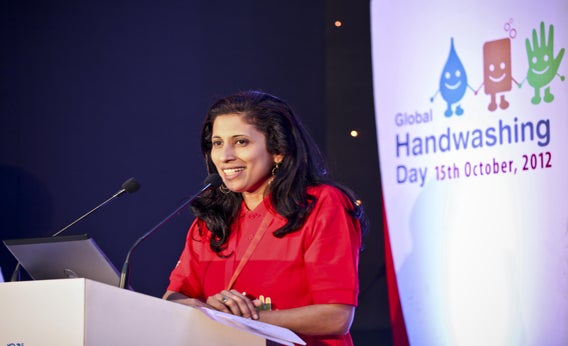 One of the most important breakthroughs in medical science over the centuries was the realization that rigorous hand-washing by health care personnel can drastically reduce the spread of infection. Unfortunately, one of the most important findings in social science is that even though hospital personnel are aware that this is the case, they're actually amazingly sloppy about it. So I was glad to read Anemona Hartocollis reporting on big new moves by hospitals to improve compliance with hand-washing protocols. 
But she buried the lede! Why is all this energy suddenly going into something so basic and old-school. Obamacare!
But the incentive to do something is strong: under new federal rules, hospitals will lose Medicare money when patients get preventable infections.
As an Affordable Care Act fan I'm a little miffed that she referred to it as "new federal rules," but on the other hand perhaps if we just refer to each individual provision as "new federal rules" Republicans will stop trying to repeal everything. But here's the rub. Medicare is primarily a program designed to deliver health care services to elderly Americans. But it's also an extremely large de facto subsidy to health care providers. By deploying that subsidy intelligently, the federal government can spur providers to adopt best practices. But the genius of the free market is still at work here.
If hospital staff and administrators are just really committed to their freedom to infect patients due to poor hand-washing, they're free to go along without Medicare's business. Slate doesn't get money from the federal government, so our hands can be as messy as we want, and hospitals with a firm commitment to anti-socialism can do the same. But most hospitals want that Medicare money. And in the future to get it they're going to have to make progress on avoiding preventable infections. That should be a small win in fiscal terms (we'll be able to get by with less treatment), but most of all it'll be a win for public health.

---