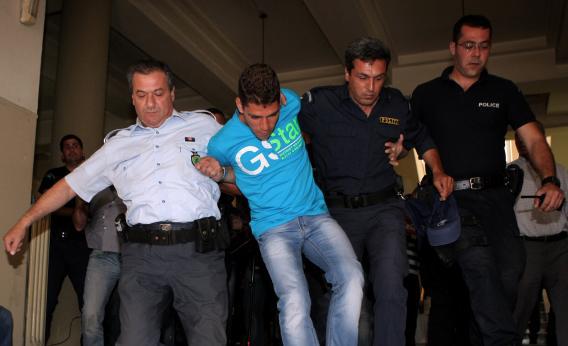 It turns out that inflicting deep economic depressions on countries in an effort to inspire pro-growth structural reform can have some negative long-term consquences. Here's the new drug hotness in Greece:
Now a new menace has arisen: a type of crystal methamphetamine called shisha, after the Turkish water pipe, but otherwise known as poor man's cocaine, brewed from barbiturates and other ingredients including alcohol, chlorine and even battery acid.
A hit of shisha, concocted in makeshift laboratories around Athens, costs 3 to 4 euros. Doses come in the form of a 0.01-gram ball, leaving many users reaching for hits throughout the day. They include prostitutes, whom Mr. Tzortzinis photographed in a seedy central neighborhood of Athens called Omonia, next to a large police station.
Shisha is most often smoked. But it is increasingly being taken intravenously; because of the caustic chemicals it contains, a rising number of users are winding up in the emergency room. Health experts say the injections are also adding to an alarming rise in H.I.V. cases around Greece, which surged more than 50 percent last year from 2011 as more people turn to narcotics.
With scant money left in the government's coffers, and an austerity program in place until Greece repays hundreds of billions of euros in bailout money, programs for health care, treatment and social assistance have been curbed sharply.
Structural reforms, anyone? Or perhaps some malnourished children will improve the long-term outlook.
---