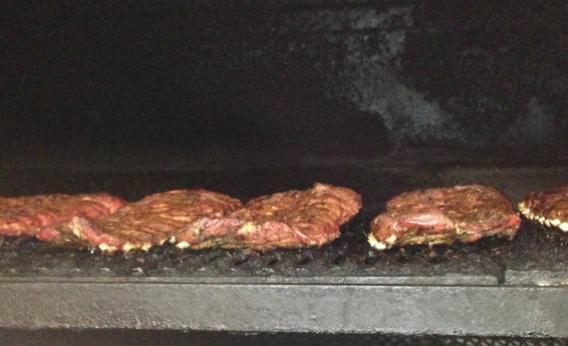 Every five years, the Texas Monthly updates its list of the state's top 50 barbecue joints, and today the new one came out.
Something curious I noted about this is that only seventeen of the fifty restaurants on the 2013 list also appeared on the 2008 list. I wish the magazine had attempted to say something about that. Have old stalwarts gone into decline? Or is the overall level of barbecue quality increasing so quickly that places are getting pushed off the list without becoming worse? The Texas economy has grown a lot over the past five years, and it'd be interesting to have some insight on how that's impacted a local traditional industry like barbecue.

I can't speak to this issue personally in detail, but I can say that next time you find yourself in Kerrville, Texas, you should definitely check out Buzzie's BBQ (which desperately needs a new website).

---