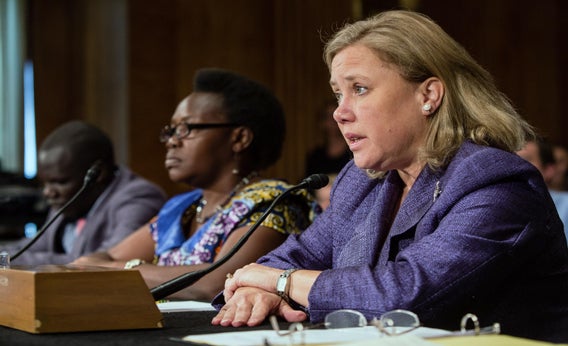 I'm not really sure why the NRSC bothered putting out misleading attacks on Ed Markey, but clearly the 2014 Louisiana Senate race is a great pickup opportunity for the GOP, so misleading attacks on Mary Landrieu make a lot of sense. Hence this missive in which the NRSC wildly mischaracterizes Landrieu's statements about delays in implementation of the Affordable Care Act:
However the NY Times delivered more bad news about the costly health care law: "Unable to meet tight deadlines in the new health care law, the Obama administration is delaying parts of a program intended to provide affordable health insurance to small businesses and their employees—a major selling point for the health care legislation."  "The choice option, already available to many big businesses, was supposed to become available to small employers in January. But administration officials said they would delay it until 2015 in the 33 states where the federal government will be running insurance markets known as exchanges. And they will delay the requirement for other states as well."
In the same article, Landrieu started singing to a different tune, condemning ObamaCare: "The delay will 'prolong and exacerbate health care costs that are crippling 29 million small businesses.' "
If you click through to the actual article, you can see what's really going on. For starters, the situation Landrieu is condemning is not Obamacare but the pre-Obamacare status quo. She's upset because the new system now won't be phased in until 2015 in some states rather than in 2014. What's more, it's only a problem affecting the states whose state governments have refused to set up health care exchanges. Basically what's happened is that Republican governors across the country, including in Louisiana, have chosen to be noncooperative with Obamacare implementation. That noncooperation is creating real problems for the law's implementation, and Landrieu's argument is that nonimplementation will harm small businesses. If the NRSC agrees with Landrieu about this, as they're pretending to, they should urge Bobby Jindal and other governors to speed up the implementation.
---