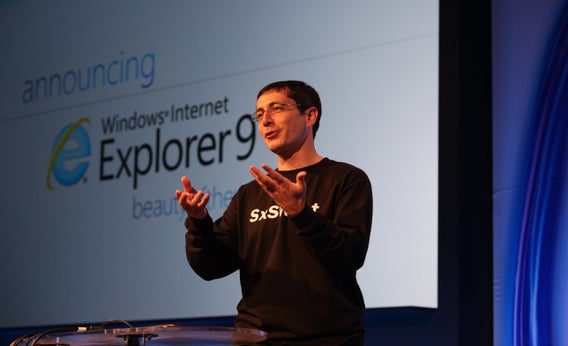 Remember 1999? Unemployment was around 5 percent, the Dow was about where it is today, nobody wanted to live in Brooklyn, and everyone was very concerned about "browser competition," with Microsoft facing all kinds of scrutiny for its various efforts to leverage its overwhelming operating system market share into getting everyone to use Internet Explorer. Well, the European Union's anti-trust authorities don't seem to know that times have changed and just slapped Microsoft with a 561 million euro fine for violating some kind of browser choice consent agreement that the company agreed to in 2009.
I don't want to cry for Microsoft, exactly. Companies shouldn't violate legal agreements, and they can afford the fine. But are we seriously still worried about this?
It seems like when it comes to Web browsers, the regulators ought to declare victory and go home. Google has firmly established a strong commercial presence in the browser space, and Mozilla's non-commercial Firefox project broke down the walls of monopoly a long time ago. Which isn't to say the initial scrutiny of Microsoft was misguided—arguably today's browser ecology is the result of that scrutiny. But the war's over.

---