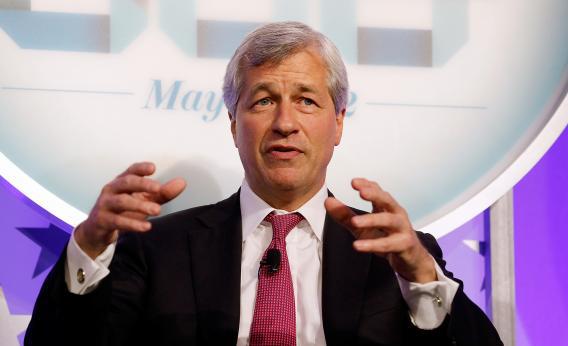 Here's a striking fact at Dealbook. The FDIC is currently investigating wrongdoing at JP Morgan. So is the CFTC and the SEC. So are Justice Department prosecutors and the FBI. Even the legendarily lax Office of the Comptroller of Currency is getting in on the party. Some of this is about the London Whale, some of it is about mortgage modifications, and some is about Bernie Madoff. 
This is all to the good. As I wrote in February, I think the Obama administration's decision to take a light hand with the banks in 2009 and 2010 was perfectly defensible as part of an overall economic recovery strategy. But at some point in the last two years it's a strategy that became obsolete. There's no time like a second term with a new Treasury Secretary and a new SEC chair to turn the page and launch a zero tolerance era.
Eric Holder confessed the other day that macroeconomic considerations may have influenced Justice Department thinking about such matters in the past. That's fine as far as it goes, but it's not a long-term solution. If banks are too undercapitalized to withstand legal scrutiny the solution is for the Fed to block dividends and share buybacks until they have an adequate capital cushion. And if push comes to shove, the Dodd-Frank resolution mechanism for large failed banks is going to need to be field-tested sooner or later.
---