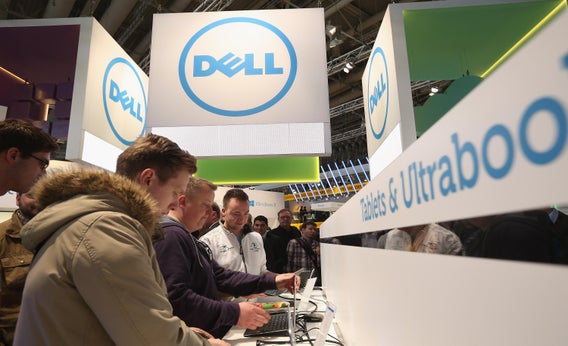 It's been a long time since Dell was a sexy company, but since Michael Dell devised the plan of taking his own company private in a very tax-friendly way to get his hands on the cash it has stashed offshore, it's become a hot commodity. Dell is so much an insider at the firm that a "special committee" has been appointed to consider other offers, and both Blackstone and legendary investor Carl Icahn have stepped up with tentative offers.
According to the letters they sent to the committee, both are prepared to make a considerably more generous offer to shareholders than Dell was. The original Dell proposal, in tandem with Silver Lake, would have offered $13.65 a share. Icahn says he's willing to pay $15 a share, and the Blackstone offer is of "at least" $14.25 a share. One difference is that both of the higher bids propose to buy less than 100 percent of the company and would leave a "public stub" trading on the NASDAQ even as the taker-over owns a majority of the company. So a key question about these bids going forward is the extent to which major institutional owners of Dell regard the public stub as a feature or a bug.
My bottom line on this would be that Dell shareholders just got some excellent news. Once you have three bidders involved, the odds are quite good that the winner in the deal will be someone who's overestimating Dell's value. That so-called "winner's curse" dynamic is exactly where you want to be as a seller.

---