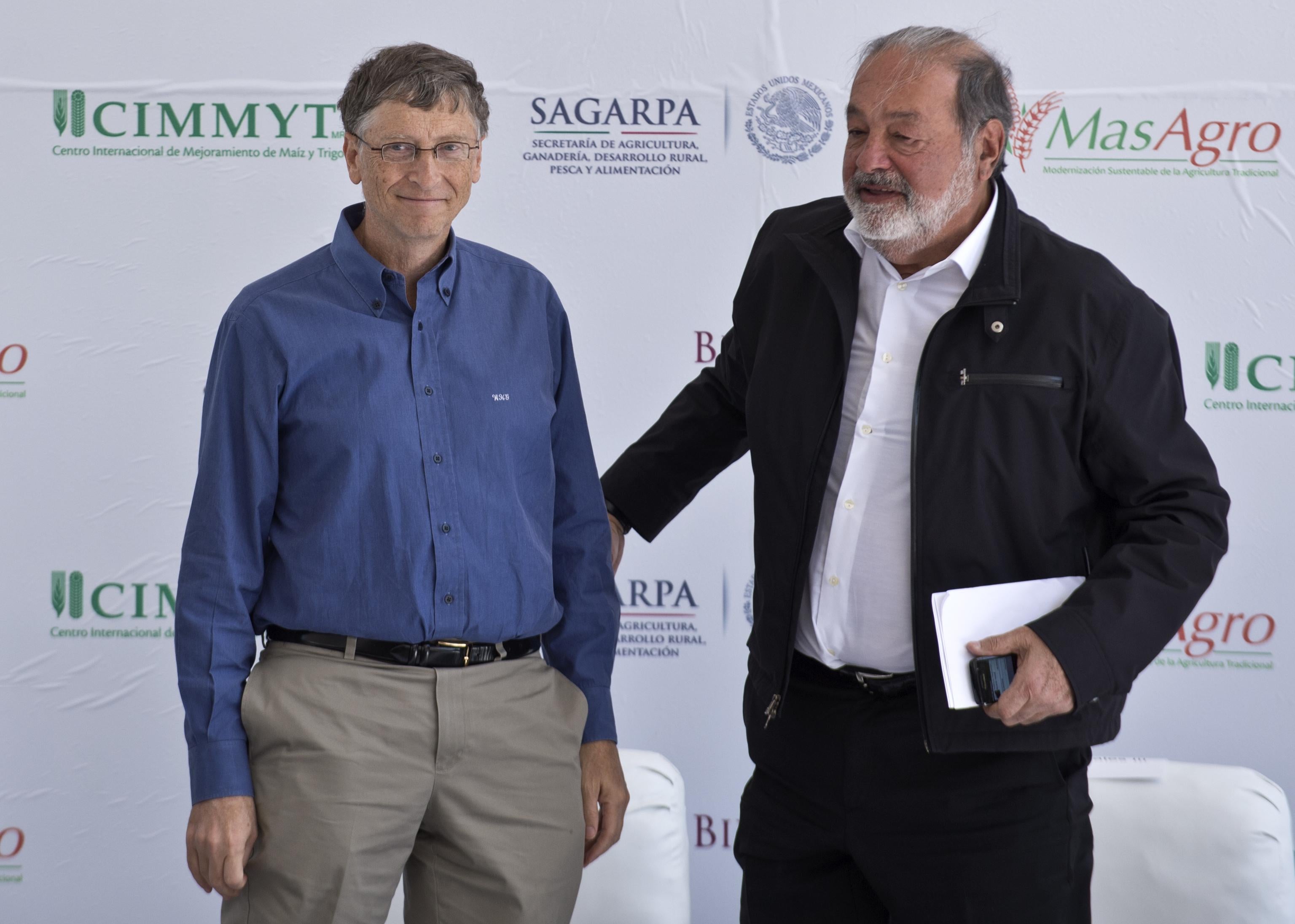 Forbes is out with its latest list and ranking of billionaires, and it's full, as usual, of fascinating information. They count 1,426 billionaires who together control an aggregate $5.4 trillion of wealth. Since I'm interested in the dynamics of inequality, I thought it might be interesting to specifically look at the top 1 percent of billionaires—the 14 richest people on the planet—and see how they stack up.
The answer is that the hyper elite top 1 percent of billionaires control about $700 billion in wealth—13 percent of the total billionaire haul.
As always, I think the most interesting thing about the list is how it reminds us of the level of arbitrariness that exists around the final assignments of wealth in a market economy. Google is a slightly more valuable company than Microsoft and a vastly more valuable company than Oracle, but Larry Page and Sergei Brin combine for about Larry Ellison's level of wealth, and they're substantially poorer than Bill Gates. And sometimes the results are just embarrassing. The world's richest man, Carlos Slim, has obviously made some shrewd deals and runs a good business. But everyone knows it's political connections and poor regulatory policy in Mexico that put him in the game. Angola's first billionaire, Isabel dos Santos, is described as "the oldest daughter of Angola's longtime president" and like Slim became the richest woman in Africa largely on the back of a large stake in her native country's main telecommunications network.
---