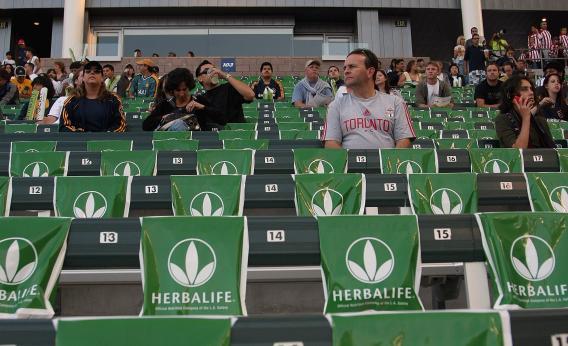 Daniel Loeb and Bill Ackman have been at war over the future of Herbalife since December, with Ackman saying the company is a scam and Loeb saying it's totally sound. Ackman's most provocative claim, however, is that the company is actually an illegal pyramid scheme and is in fact likely to be deemed an illegal pyramid scheme by the Federal Trade Commission.

That set the stage for a dramatic stock market roller coaster today after the New York Post made a Freedom of Information Act request for FTC documents relating to Herbalife. The FTC responded to the Post by claiming an exemption related to ongoing criminal investigations, which naturally sent Herbalife shares plummeting. Then FTC spokesman Frank Dorman corrected the record and said the agency "withheld some information from documents posted online because it can't disclose consumer complaints obtained from foreign sources if they request confidentiality." Herbalife is claiming victory, saying this shows there's no investigation, which of course isn't strictly true.
My assumption has been that Ackman doesn't have any literal reason to believe there is or will be any investigation, merely that a big, high-profile controversy about Herbalife will show that the business doesn't withstand scrutiny and crush it. But it's entirely possible that that's wrong, and his short play really is based on a belief that there's an investigation here.
---