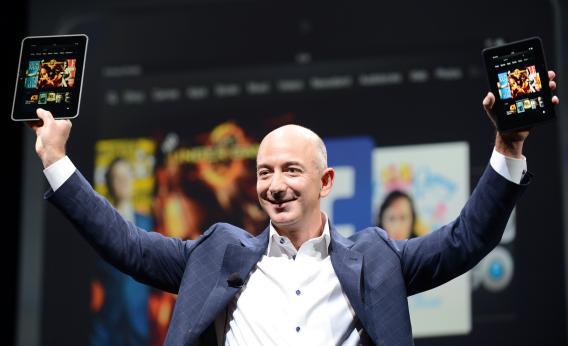 According to this study, Amazon is the most "reputable" company in America, edging out Apple, albeit barely. It's also the fifth consecutive year it's been ranked as a "great" company. If you're a regular Moneybox reader, this shouldn't come as a surprise to you.

So how does one define "reputable"? Harris Interactive, the firm that conducted the study, lists six criteria: financial performance, vision and leadership, social responsibility, emotional appeal, products and services, and workplace environment.

The first criterion, financial performance, lists profitability and growth prospects as two factors that contribute to a good ranking. And while Amazon's profit margins aren't dazzling in the least, that's exactly what makes their growth prospects so appealing to investors.

Here's the rest of the top-10 list:
1. Amazon.com (82.62)
2. Apple (82.54)
3. The Walt Disney Company (82.12)
4. Google (81.32)
5. Johnson & Johnson (80.95)
6. The Coca-Cola Company (80.39)
7. Whole Foods Market (78.65)
8. Sony (78.29)
9. Procter & Gamble Co. (77.98)
10. Costco (77.95)

And the worst 10? Delta Airlines, JPMorgan Chase, ExxonMobil, General Motors, Bank of America, Chrysler, Citigroup, Goldman Sachs, BP, and AIG.

---