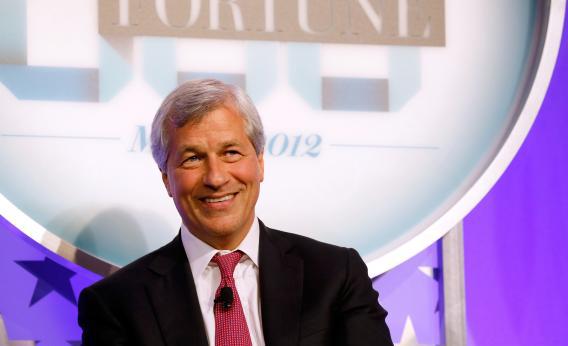 A Lex item in the Financial Times urges Wall Street to embrace a new era of modest pay and responsible trading:
JPMorgan also halved chief executive Jamie Dimon's bonus over the "London whale" fiasco. These are positive developments, although more needs to be done. The risk is that banks become complacent about compensation if performance improves. This is not temporary belt-tightening; the old days are gone forever.
Missing here, of course, is an actual number. It turns out that after his fail whale penalty, Jamie Dimon will earn a total of $11.5 million in 2012. It's true that this represents a gigantic pay cut from the $23 million he earned in 2011, but common sense says that if an $11.5 million pay cut is a giant pay cut then an $11.5 million salary is also a giant salary. I also suspect that Dimon has a pretty nice benefits package in there—health care, some severance provisions if he ever really screws up, nice accommodations when he travels, etc.—on top of the cash compensation.

---