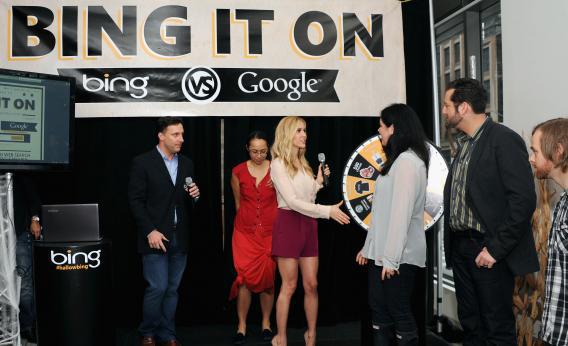 My colleagues Will Oremus and Farhad Manjoo have what you need to know about Facebook's new Graph Search feature, but I was most intrigued by this aside at the end of Will's piece: "Oh, and get what happens when you search for something that it can't find in your social graph: It delivers Web results via Bing."
This is an interesting alliance because Microsoft's Bing is an interesting business. It's a solid product. It works really well. I like Google better, but if for some reason it was impossible for me to ever Google again and I had to rely on Bing I think I'd lead a happy and productive life. That's a big contrast from, say, my preferences in soda. Sure, I'll drink a Diet Pepsi in a pinch but I'd much rather drink Diet Coke. My Google-over-Bing preference is relatively tiny. But the difference is that Pepsi and Burger King have great profitably businesses even though they're perennially number two to Coke and McDonald's. You'd rather be number one, but having the number two burger chain or soda or car company is great. Number two in web search, by contrast, looks to be a semi-disastrous business.
There are a lot of reasons for this, but one of them is simply that having a lot of people use Google provides Google with a lot of data that it can use to keep making Google better. The rich get richer.

One possible response to this dynamic is to do what every non-Microsoft company on the planet is doing and stay away from the business. Either focus on other things (Apple, Amazon) or if you're really bold take a glancing blow at search like Facebook is doing. But Microsoft seems determined to charge ahead. And the gains if they win are potentially enormous. But that in turn means very generous deals may be available for partners whose Bing tie-ins might conceivably help Microsoft gain an advantage.

---