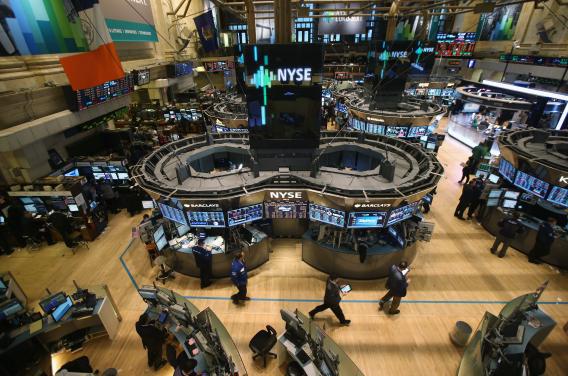 The new post-crisis regulatory infrastructure is one of the least-loved aspects of American public policy. On the left, people feel it doesn't go nearly far enough in crushing casino finance. At the same time, the big banks positively hate it and have spent the lobbying bucks to prove it. On the right, politicians have made a killing bemoaning the alleged continued possibility of "bailouts" under the new system even while vacuuming up those lobbyist dollars and working to take the leashes off the banks.
And yet we see indication that the new regulations are having a real impact. I wrote last week about how the banking sector is shrinking in terms of aggregate employment. Lauren Tara LaCapra did a piece over the weekend saying that even as banks are laying people off, they're also facing an exodus of high-level talent. Banks can still offer huge salaries to the people they want, but so can other industries. The real issue is "how much scope there is to innovate and build businesses, which is why more bankers and traders are leaving the big Wall Street firms for Silicon Valley, joining private investment partnerships like hedge funds and private equity funds, or going into energy and other industries."

The idea of financial innovation has gone in for some beatings that I think were at times over the top in the post-crisis years. But the key issue is that the banking sector is always governed by a lot of rules, even in periods when regulatory enforcement is, in practice, quite lax. Consequently, there's a large incentive to design innovative new ways to exploit loopholes in the regulatory framework. This is real innovation with some real economic value associated with it, but it's bad for society—just like an innovation that makes it easier to dump toxic waste into a river without the Environmental Protection Agency catching you would be bad. Even a switch into hedge funds and private equity is probably a net win for America, since those kinds of operations have fewer government guarantees and thus fewer profit-making opportunities in a pure regulatory arbitrage. And in Silicon Valley or the energy sector, innovation has a radically less ambiguous impact. New breakthroughs in solar power or software are all to the good. The movement of so much talent into the financial sphere over the course of the aughts was a somewhat troubling social trend, and it's encouraging to see signs of its reversal.

---