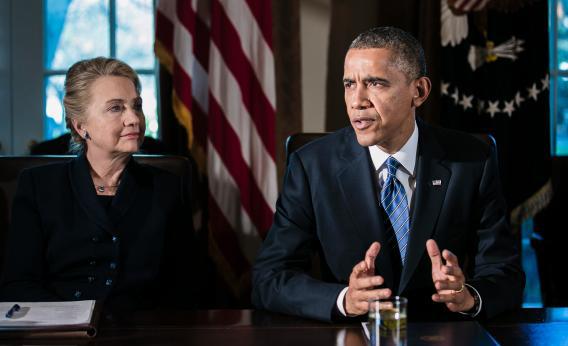 A cautionary word to liberals thinking about the fiscal cliff negotiations—it's important to keep in mind that higher tax revenue is a means not an end.
The reason a sensible person might want more revenue rather than less in a budget deal is that more revenue might allow you to minimize cuts in spending on worthwhile causes. But at the end of the day the budget of a sovereign state that borrows money in its own currency is all about spending levels. The proper goals of a budget negotiator are to maximize cuts to bad programs and minimize cuts to good ones. When higher taxes helps achieve the latter goal, that's great. When it doesn't, then who cares?

The trap you don't want to fall for is the one in which getting "the rich" to "pay their fair share" becomes a political plot to make you swallow a deal you'd otherwise reject. At some iterations of the Obama-Boehner deficit talks it's looked as if Obama's going to ask liberals to give up the store on Social Security and then sugarcoat it with higher taxes on the rich. What's great about the proposal Tim Geithner apparently formally made to the House GOP is that it rejects this formula and does a good job of avoiding cuts to valuable programs and in fact increases spending in some key areas.

If you can get that good stuff out of a deal—and it's a big if—then it'd be foolish not to give some ground on the tax side. If you can get a better spending mix with higher taxes, then higher taxes are great. But if you can get a better spending mix with lower taxes, then lower taxes are even better.

---