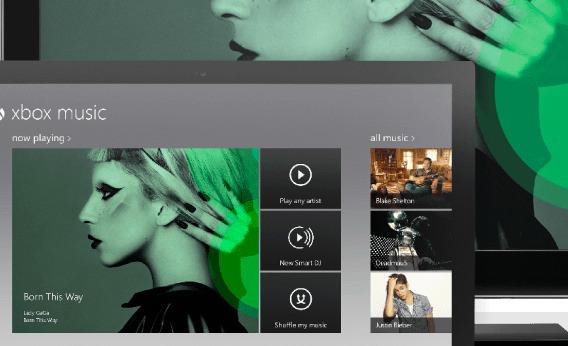 The basic parameters of Microsoft's new XBox Music service announced today seem pretty clear. It's like Spotify or Rdio except it only works on Microsoft products.
If you're not familar, the way these services work is basically that you sign up for an account and they give you access on demand to a huge library of music. That free version if crippled in various ways (ads, limits on how much you can streem, etc.) and is offered basically as a loss-leader for a paid upgrade. With my $9.99 Rdio subscription I can stream over cellular data to my iPhone as well as listen on my computer and there are no ads or anything. It's like magic. Great stuff for consumers.
But why does Microsoft want to build one? Initially I thought they might be undercutting competing services as price, with an eye to increasing the value of XBox and Windows 8 devices. But they don't seem to be doing that. And you can already get a Spotify or Rdio app for Windows 7 and Windows 7 Phone. So I don't really understand what the value proposition is here. XBox Music doesn't seem to give the Windows ecosystem anything it doesn't have already, which means it doesn't seem to give it any advantage over Apple's or Google's ecosystems. What am I missing here?

---