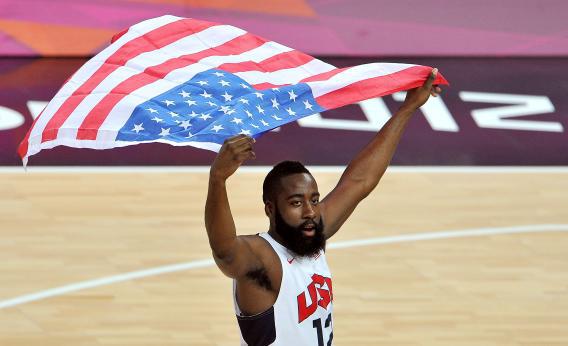 The Oklahoma City Thunder agreeing to trade sixth man James Harden to the Houston Rockets for pennies on the dollar strikes me as a classic case of false economy in pro sports. The basic issue is that the secret got out about Harden over the course of the last season—even though he comes off the bench and doesn't shoot that much, he's really good—so his market value soared even as the team had already committed a lot of money to Kevin Durant, Russell Westbrook, and Serge Ibaka. So the Thunder being a "small market" team didn't want to take the luxury tax hit that would have come from resigning Ibaka.
One point about this is that though teams are always pleading poverty, I don't think we genuinely ever see an elite level NBA team losing money simply because its salary overhead is too high.
OKC is a relatively small market, though bigger than New Orleans or Salt Lake City and unlike Milwaukee or Indianapolis or some of the other smaller markets, there's no pro sports competition. The Thunder don't have trouble selling out games, and when I was in Tulsa, I saw people wearing Thunder gear even though it wasn't NBA season, so the team clearly has the ability to draw from outside the OKC metropolitan area.
But my real critique is that the Thunder don't seem to be considering the optionality involved in resigning Harden. Having the guy under contract for a multiyear deal doesn't just carry with it the right to employ Harden's basketball services; it carries the right to trade the right to employ him at any time. So if it did come to pass that the Thunder were a championship-caliber team and nonetheless running some kind of intolerable operating loss, they could always trade him then (or, better, they could trade Westbrook). The existence of the luxury tax can lead to a kind of overthinking and irrational sequencing about these things. When considering whether or not to sign a player for $X million, the question to focus on is whether he produces more than $X million worth of basketball services. If he does, then he's a valuable trade asset at any time. And the luxury tax should be understood as being assessed on the entire team payroll rather than having the entire hit arbitrarily assigned to whomever happens to be the last player you signed.
---