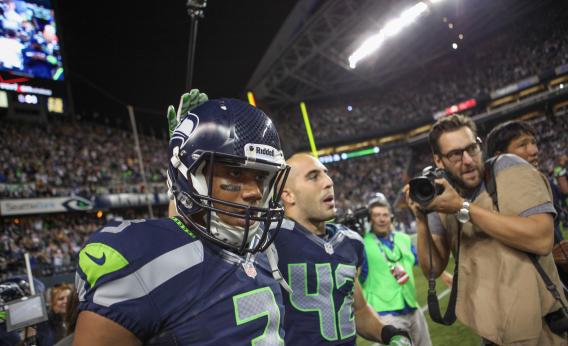 I wasn't watching last night's NFL game but essentially everyone agrees that the replacement referees who the league's brought in to replace the locked-out union officials screwed up bigtime and wound up decisively handing an undeserved victory to the Seattle Seahawks.
The season thus far is shaping up to be a pretty perfect little model of union/management conflict, as the union can clearly say that it doesn't just stand for better-paid workers (the specific issue is the NFL trying to obtain givebacks related to pensions) but also for higher-quality workers. Conversely, the management viewpoint is that the union was producing inefficiently high quality. There's no sense investing top dollar in top flight officiating unless the customers actually value it. The volume of complaining about the officiating I saw in my Twitter feed last night was both a testament to how poorly the replacement refs did and to how many people were nonetheless watching Monday Night Football. If revenues are going to be just as high working with scabs as working with the trained officials, then there's no reason for the league to back down.
So far TV ratings seem to be holding up fine compared to last year but will that trend continue? Or will people start putting their remote controls where their mouths are and turn off the games?

---