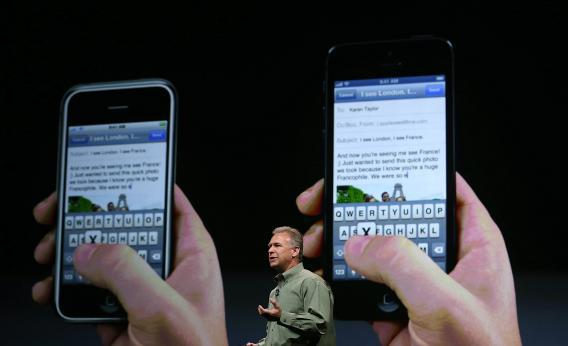 One of the most amazing things about the iPhone 5 based on today's announcement is that it's exactly what's been predicted for months on rumor sites.
That's not necessarily a problem for the product or for Apple. Lots of companies have a strategy of deliberately pre-announcing products well before release. Apple has the reverse strategy, but I've never seen any real evidence that its passion for product secrecy was an important part of its success. But when Tim Cook took over as CEO he famously swore that Apple was "doubling down on secrecy" when they in fact seem to be getting worse at it.
On Twitter I read some pushback to the idea that Apple's getting worse based on the fact that a completed prototype of the iPhone 4 got stolen. That, I think, is the exception that proves the rule.
They suffered a weird one-off screwup in the late stages, and didn't have a systematic series of supply chain leaks. This wasn't like that. There's not some single clear failure of the secrecy process. Instead what seems to be happening is that as the company grows, more and more people are involved and it's harder and harder to keep control of them. That's one of the best problems in the world for a company to face, but it's a reminder that iterated growth is difficult. As you reach new scales, new management challenges arise and success at meeting past ones doesn't guarantee future wins.

---