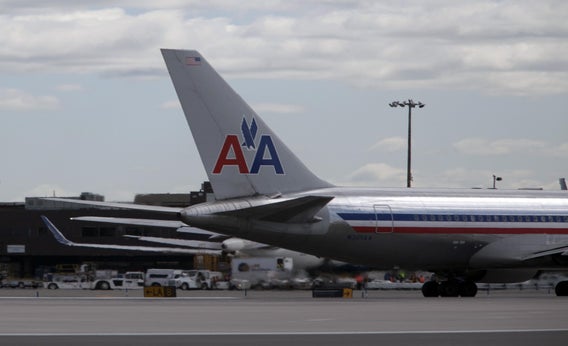 As American Airlines continues to languish in bankruptcy, Willie Walsh, the chief executive of International Airlines Group* (the owners of British Airways and Iberia) tells the Financial Times that his firm is considering investing in American.

A big part of the reason is the complicated geopolitics of airline alliances. The world's biggest airlines are increasingly consolidated into three big airline alliances—the Star Alliance, the SkyTeam, and the OneWorld Alliance—that form overlapping networks of codesharing agreements and give travelers the opportuntity to earn frequent-flier miles by flying on fellow alliance airlines. Right now each alliance is built around one major U.S. member and one major EU member. So it's United and Lufthansa (which also owns Austrian and Swiss) for the Star Alliance, Delta and AirFrance/KLM for the SkyTeam, and American and IAG for OneWorld. But American is bankrupt. One possible outcome is that American will be bought by Delta. Another possibility—less likely to be blocked by regulators—is that American will be bought by US Airways, which is currently part of the Star Alliance.
American defecting out of OneWorld would be a blow to IAG's ability to serve European business travelers, so throwing some money into the pool to try to ensure that American sticks with the partnership makes sense. That could take place either through American staying independent or else if a merged US Airways-American entity were to shift into OneWorld. That latter outcome would probably be the best for travelers, ensuring that the United States and Europe have three strong competitors in traditional passenger aviation.

Correction, Aug. 6, 2012: This post originally misspelled the name of the International Airlines Group.

---