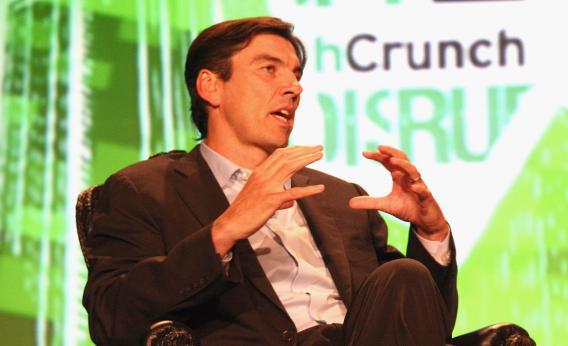 Emily Steel and Andrew Edgcliff-Johnson from the Financial Times sat down with AOL CEO Tim Armstrong yesterday, and in the course of trying to cast the company's situation in a favorable light Armstrong suggested that he personally is horribly mismanaging it:
"If you added up all our brands and compare them to M&A activity in the [Internet] services marketplace, our brands would be worth a lot of money for investors," Mr Armstrong said. "AOL is a top five internet brand with a valuation that doesn't reflect that. There can be a pretty substantial value increase for the company by just leveraging the brand potential."
The implication here is that if you take AOL's component brands—Huffington Post, Engadget, TechCrunch, Moviefone, TUAW, Mapquest, Autoblog—and examine them separately it looks like a conglomerate that holds a valuable portfolio of enterprises. But then he says that AOL as a whole has a lower valuation than this portfolio of brands perspective would imply. I don't know if that's true, but it certainly could be true. It might be that perceptions of AOL-qua-AOL are dominated by thoughts of mass mailing of CDs, dial-up Internet, the "you've got mail" voice, etc., in a way that obscures its stewardship of a set of dynamic 21st-century media brands.
But if you're the CEO of a conglomerate, avoiding that situation is pretty much your whole job. Armstrong is saying that the corporate management level is subtracting value from the underlying enterprises it controls. Such things happen. That's why conglomerates sometimes need to sell off assets, or end up as targets of hostile takeovers. But it's a strange thing for a CEO to say in public. To be sure, it sounds better for short-term staff morale than "we have a low valuation because the enterprises we own aren't very valuable" but the real message to front-line employees is "not only do I get paid more than you, I'm detracting from the economic value of your work."

---