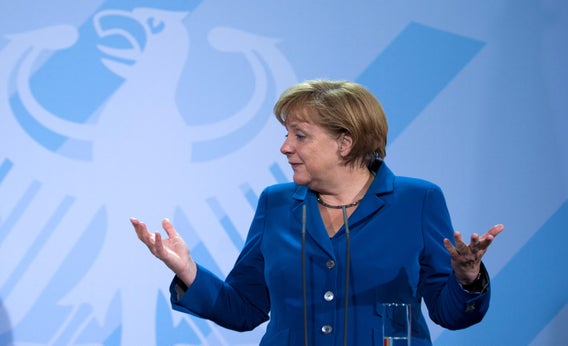 Yesterday we saw that Germany posted its second straight negative-PMI month, turning in the worst performance by this measure of industrial output in three years. Today the German business confidence index has also come down more than expected, this time posting the worst result since March 2010.
To be clear, the German economy is still in much better shape than Italy or Spain. But with Spain in a deep depression, recession conditions affecting Italy and France, and the United Kingdom and the large developing nations of China, Brazil, and India all slowing down simultaneously, how's an export kingpin going to stay afloat? In a loose political sense, one could argue that some economic pain in Germany would be a good thing, reducing that country's sense that the inherent gritty determination of the German industrial worker somehow renders it immune to systemic economic problems. But the fact that a nation specializing in capital goods exports is vulnerable to shocks from abroad was eminently predictable, so I'm not super-keen on the theory that German prosperity accounts for its political class' attitude toward the situation.
The good news, such as it is, is really that Angela Merkel has become diplomatically isolated with the International Monetary Fund and the governments of France, Spain, and Italy all urging a different approach. A veteran German politician told me months ago that Merkel's characteristic approach to the crisis was to hold off on making concessions until the last possible moment, and then fold and make agreements with no conditionality. It wasn't a compliment, but as a guide to the future course of things, it's held up pretty well.

---