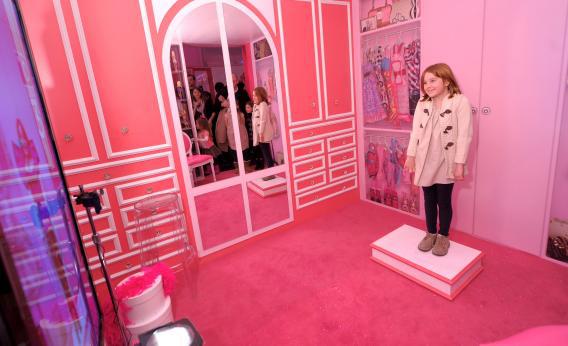 Some will regard this 2007 Barbie ad as a typical example of credit bubble excess, but I think it illustrates important issues that are far too often overlooked in conventional discourse:
Barbie's point here is that under a fiat currency system you never run out of money. That's not to say, of course, that there are no binding resource constraints. There's only so much actual stuff inside the Barbie Shopping Boutique. A point arrives at which if you want your dolls to have more clothing, you need to address that on the supply side. Only more stuff will allow for more stuff. But there's no reason for their to be idle resources in the Barbie economy, where unsold inventory is just languishing on the shelves. It might be tempting to say that bad sales illustrate weak economic conditions that require austerity measures, but this is a mistake. Resourcing idling is the reverse of a shortage. You have a general excess of goods and factors of production. But an excess relative to what?
Well relative to money. More money is needed, and fortunately we can conjure it up whenever we like.

---