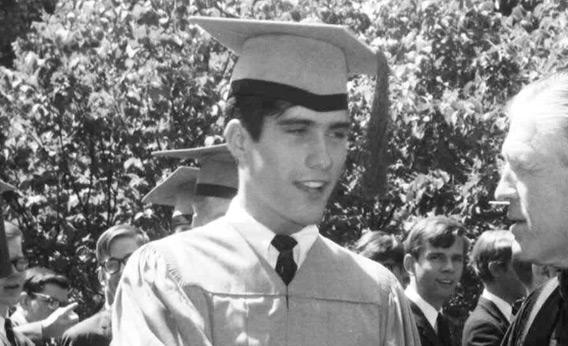 "What Kind of Kid Was Mitt Romney? From the sounds of it, a complete jerk. Should voters care?" by John Dickerson. Our tendency to judge candidates based on tales from the distant past isn't wholly irrational, Dickerson argues. In the wake of revelations about his bullying of another boy, Mitt Romney needs to craft a more flattering origin story. Plus, read Emily Bazelon on whether the Republican nominee's behavior was really so egregious. 
Not sure what to make of Barack Obama's historic gay marriage endorsement? Slate has got you covered. In "It's About the Empathy, Stupid," Dahlia Lithwick calls the president's change of heart "an act of personal imagination" and urges us to take his speech at face value. With "Gay Marriage, Black Voters," Linda Hirshman explains why Obama can afford to ruffle feathers in the socially conservative black community. Meanwhile, Nathaniel Rich reveals how gay people might trace their own "evolution" in Obama's, David Plotz doesn't quite buy the notion that the president changed his mind about same-sex marriage, William Saletan follows gay matrimony from the fringe to the mainstream, and John Dickerson nominates big-mouthed Joe Biden as the hero of the hour.    
"I Ditched Google for a Week: Is it possible to survive on the Internet using Bing and only Bing?" by Farhad Manjoo. Though Manjoo finds Bing perfectly handy and serviceable, he says that resisting Google's ubiquity is more trouble than it's worth. And he adds that even if you manage to live without the search engine, weaning yourself off Gmail, YouTube, Chrome, Google Calendar, and all the rest proves just as hard as it sounds.

"Kale of Duty: Why I choose to eat nothing but kale, ever, for the rest of my life," by Scott Jacobson. Jacobson takes on the current kale craze  with an over-the-top (and tongue-in-cheek_ pledge to eat nothing but kale ever again . The sentimental and/or weak of heart should avoid Day 5 in Jacobson's kale journal: "I had a nightmare about kale and woke to see I'd soaked my sheets with green sweat. My cat left me."
"The Concussion Panic: Why are we so convinced that football head injuries lead to suicide?" by Daniel Engber. Noting that links between concussions and suicide are still tentative, Engber asks that ex-NFL players' deaths be treated more subtly by fans and the press. Junior Seau, for instance, contended with "a smorgasbord of risk factors" that might have contributed to his suicide. 

"America's War on Tourists: Foreign visitors are a goldmine for the U.S. economy, so why do we make it so hard for them to get here?" by Matt Yglesias. Tourism and exports behave the same way on the national budget sheet, writes Yglesias. Both result in "foreigners… [leaving] extra funds in American hands." Still, we love exporting goods and neglect the valuable tourist industry. Yglesias makes the case for "rolling out the welcome mat."
"What Will Become of the Paper Book? How their design will evolve in the age of the Kindle," by Michael Agresta. "The digital era is upon us. The Twilights and Freedoms of 2025 will be consumed primarily" on glowing screens, Agresta predicts. What's in the future of e-book design, and how will the look and feel of page-bound books respond?

"Master of Terror: Maurice Sendak understood that children need to be terrified," by Katie Roiphe. The late children's book author constructed nightmares for kids to master, argues Roiphe. In representing fears of loss and abandonment, he pinned them down and made them surmountable. Also in Slate, check out Sendak tributes from John Plotz and Emily Bazelon.
 "Why Parrots Parrot: When birds mimic human speech, do they know what they're saying?" by Will Oremus. Unlike most birds, parrots have the ability to learn to produce new sounds. They pick up cues from the environment in order to fit in with their flock. But whether they understand the words they glean from human speech is still up for debate.
 "The Crackdown on the Kosher King: No one is saying Sholom Rubashkin was a good guy. But did the government and the judge go too far in bringing him to justice?" by Emily Bazelon. Sholom Rubashkin, former head of the largest kosher meat producer in the country, received a 27-year sentence for bank fraud after an immigration raid on his company resulted in multiple charges.  Bazelon anticipates the Supreme Court will refuse to take up Rubashkin's appeal. And that's a shame, she writes, because judge Linda Reade may have abused her power in convicting the fallen Kosher King.
---