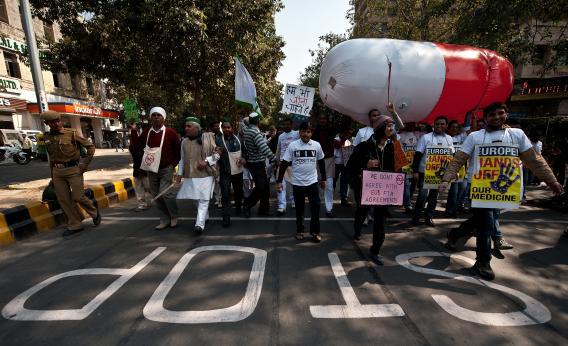 If patents lasted forever, we'd obviously be in trouble as a society. Everything would cost much more to do and the pace of innovation would be much slower. Nowadays, they last 20 years. That's clearly an arbitrary time span that we've hit on in part because it's a round number. Lasting 2,000 years would have the same problems as lasting forever. But what about two years? Or two months? Or two weeks? What if we did away with patents altogether? That would, among other things, be the simplest and most elegant way of resolving the endless problems with software and business process patents. It would also be good for human freedom! There's something fundamentally odd about the idea that if you come up with an idea and I come up with the same idea a year later, I'm not allowed to use the idea we both came up with.

I was listening to John Siracusa and Dan Benjamin talk about software patents earlier today, and Siracusa has come down on the side of total patent abolitionism. He notes that the strong argument against this is that it would be terrible for pharmaceutical innovation, but he's hand-wavingly confident that "something" would take its place.
But what might that something be? I think it gets pretty clear if we think about how a patent works. When a pill is patented, its price gets elevated above the competitive market clearing price. That high price imposes deadweight loss, but it also generates profits. The possibility of getting profits attracts investment capital to pharmaceutical companies and the availability of capital incentives fuel pharmaceutical innovation. Remove patents, and pills get much cheaper. That would let you impose a "pill tax" and use some of the revenue to beef up public funding for basic research science and some of the revenue to finance prizes. The increased basic research would reduce the need for investment capital and the prizes would attract investment capital.
Within the pharma silo, the net impact might be positive or it might be negative. I think we're just conjecturing. But it's not obvious to me that it would be worse on balance—it would be worse in some ways and better in others—for pharmaceutical research, and it would be better for innovation in a range of other fields.

---