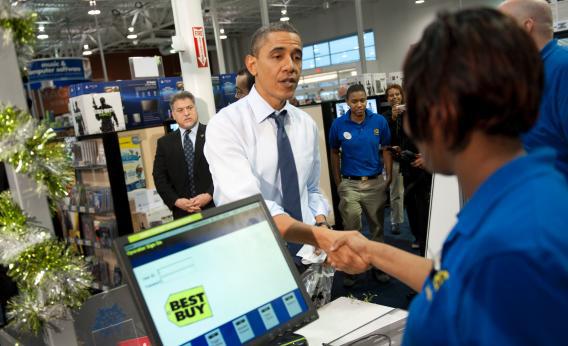 March payroll employment grew by 120,000 according to today's Bureau of Labor Statistics numbers, a much slower pace than we'd seen over the winter and seeming to dash hopes of an accelerating recovery.
This does in part seem to be about weather phaseout, as "construction of buildings" subtracted 10,000 jobs. But an even bigger change was in retail trade which saw 38,000 job losses as part of what I have to think is the structural decline of retailing. Those losses were heavily concentrated in the BLS's department stores category. The motion picture and sound recording industry lost almost 8,000 jobs which is an enormous amount relative to the small size of the industry.
The government side has been losing a lot of jobs for a long time now, but that seems to have largely halted. We had 3,000 layoffs in local government largely offset by 2,000 hires in state government. On the federal side, the Postal Service lost 2,000 people offset by 2,000 non-postal hires.

---