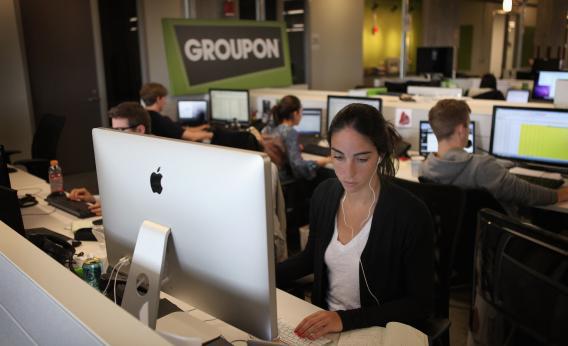 My column today says that Groupon's real problem isn't the endless accounting snafus, it's the unsound underlying business model.
Related to that, I was interested to read today that Groupon competitor LivingSocial is looking to move away from "instant deals" as the main use of its mobile platform. Instead, the new idea is to use LivingSocial's installed user base, experience working with restaurants, and developer team to facilitate pickup and delivery food orders:
The mobile app allows users to place and pay for orders for either pickup or delivery. On the back end, the restaurant receives the order by fax, and is able to say how long the order will take to fill. Consumers who show up for takeout are directed to a specific line and can pick up their order without having to pay. Restaurants that offer delivery are responsible for supplying the drivers.
What's promising about this is that it could make perfect sense to envision LivingSocial operating as a middleman over and over again in operations of this sort. Basically LivingSocial is offering itself up to restaurants as a way to outsource an IT function that's far afield from a typical eatery's core expertise. One of the big problems with the daily deal model is that it's hard to imagine a business wanting to do these kind of deals many times. For a new place starting up, using a discounting service with a large built-in audience can be a very useful way to get customers in the door to try your wares. But if you find that offering customers a lower price is a profit-maximizing strategy, you're just going to want to cut prices. By contrast, if well-executed a delivery and takeout service with a large registered user base could be something you turn to time and again.

---