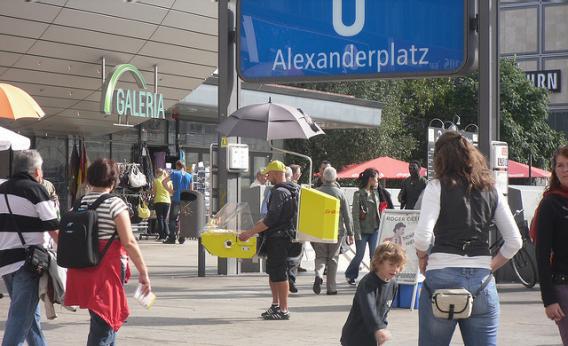 As I've said before, one of the main reasons why Berlin is so cool right now is that for a major western city it's unusually cheap, and yet not suffering from huge quality of life problems:
Berlin has some catching up to do. Apartments in Berlin cost just 25% more in 2010 than in 1977, whereas prices in Hamburg and Munich—Germany's second- and third-largest cities—rose by 55% and 135%, respectively, over the same period, according to real-estate association Immobilienverband Deutschland, or IVD.

Last year, the average price paid for apartments in popular Berlin locations was €1,700 ($2,221) a square meter, up from €1,625 a year earlier, and rose to €1,300 a square meter from €1,200 in standard locations, according to IVD. (One square meter equals 10.8 square feet.) This compares with €2,230 a square meter for high-quality condominiums in Hamburg, and €2,890 in Munich.

That's via Tyler Cowen. The idea that Berlin should be "catching up" to high cost cities is, however, perverse. The Rent Is Too Damn High doesn't attempt to discuss European conditions in any great detail, but what should be happening here is that high cost German cities like Hamburg and Munich should be adding supply to keep up with Berlin's affordability. More construction activity in Germany's thriving economic centers would, among other things, in a small way help alleviate some of the intra-european trade imbalances.

---