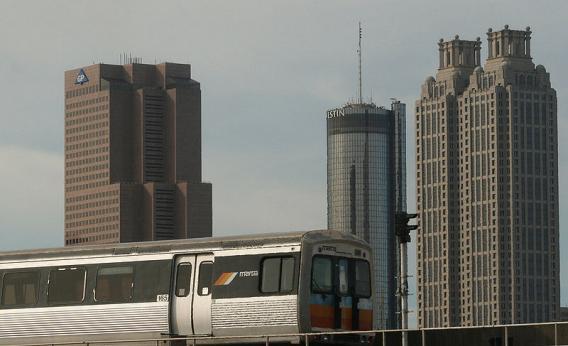 Should Atlanta invest in improving the quality of life in Atlanta? Seems like a no-brainer. And yet:
But suburbanites aren't the only ones with reservations. Many Atlantans worry that the Beltline and other transit improvements will bring gentrification, pricing longtime locals out. […] In other words, it's nice that all you white folks suddenly think the city is the hip place to be, but don't come stampeding back in here and push the black folks out to the new slums on the urban fringe.
As I write in my book, this is one of the subtlest and most damaging impacts of poorly designed land use regulation. It should be the case that when conditions improve in some neighborhoods, that new construction is undertaken and now more people live there. But if construction isn't allowed to keep pace with demand, then instead of the population going up the population goes upscale. This creates a political constituency that's against the kind of improvements in public services—better transportation access, nicer parks, better schools, safer streets—that they fear will spark a wave of gentrification and displacement.
---