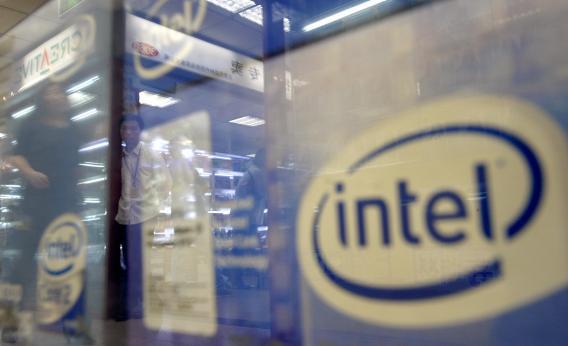 Intel and ARM Holdings are on a collision course that may bloody investors. Intel dominates the markets for making processors for PCs and servers. Britain's ARM Holdings-powered chips run nearly all mobile phones and tablets. Each craves the other's markets. The shift to mobile computing may give ARM a long-term edge. But one thing's for certain: cut-throat competition.

Intel boasts a $140 billion market cap and designs and makes about 80 percent of the processors used in PCs, according to IDC. ARM is less than a tenth as valuable, in part because it doesn't make chips itself. It licenses designs for its processors, which are used by most chipmakers. About 90 percent of all cellphones utilize them.

While Intel chips are fast, they use lots of power. That's fine for plugged-in devices, but when a gadget runs on a battery, its makers turn to ARM, whose simpler designs sip less electricity.

The riches up for grabs are tremendous. Intel's PC and server sales alone were about $44 billion last year. Meanwhile, more mobile devices were sold than PCs last year. Throw in the fact that winners often take everything in technology, and it's easy to see the rivalry surging. Intel wants to use its manufacturing prowess to make smaller, more efficient, mobile chips. ARM's chips are becoming more powerful.

The first meaningful skirmishes are in tablets, which need speed and power efficiency. For example, Microsoft's Windows 8 should hit the market this fall. While the company has a long alliance with Intel, its software will now also run on ARM chips.

The history of similar fights suggests it may take years for a winner to emerge. Engineers don't like designing products with a new standard unless the advantages are clear. And users are reluctant to switch because they are tied into existing software.

Yet the effects will be felt on the two firms' profit lines earlier, as they compete for work. ARM doesn't have much room for error, trading at 42 times estimated 2012 earnings. Intel is cheaper at less than 12 times earnings. But the firm spends billions to build and run plants that make its chips. So its 24 percent net margins are highly dependent on keeping its factories running full tilt. If its standard loses ground, a large chunk of its $140 billion market capitalization could be in jeopardy.
Read more at Reuters Breakingviews.
---