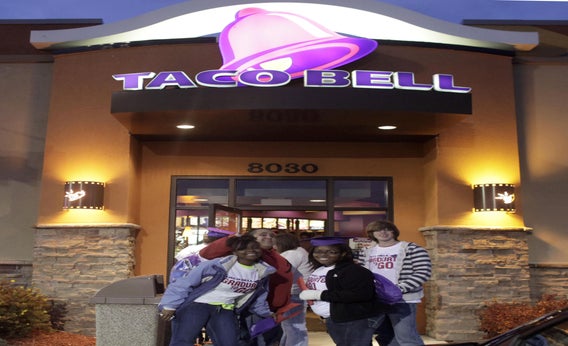 As Laura Clawson observes, unlike other kinds of restaurants fast food outlets actually have to pay the minimum wage which naturally makes them the heart of hostility to increases:
Restaurant workers who make the federal minimum wage for tipped workers are pretty well screwed: That minimum wage is just $2.13 an hour, the theory being that tips will be enough for these workers to get by. When tips don't bring workers up to the full federal minimum wage of $7.25 an hour, their employers are supposed to make up the difference, but in practice, that's an invitation for bosses to pressure workers to just accept below-minimum wages.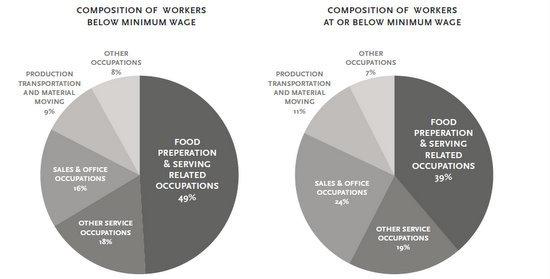 I find that a lot of discussions of the appropriate level of the minimum wage tend to be unduly abstracted away from the practicalities. The food service industry is precisely where the "marginal worker" tends to be employed, and I think it's no coincidence that this industry features a gigantic loophole to the generally prevailing rule. To really put competing theories of the minimum wage to the test, you'd have to have a loophole-free generally enforced rule. Instead we have a big loophole for waitresses and at the other end of the labor market a big loophole for interns.

---