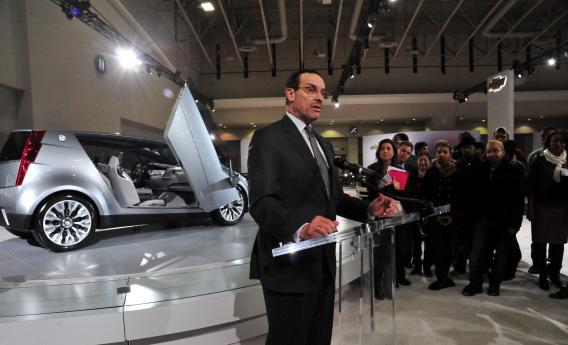 Prices represent the interchange of supply and demand, which means that municipal leaders could look at housing affordability issues from a few different angles. Lydia DePillis writes about D.C. Mayor Vince Gray's determination to try to tackle things on the demand side:

As outlined in a concept paper by D.C. Housing Finance Agency CEO and task force co-chair Harry Sewell, Gray kept talking about the "demand side" of the housing equation, or helping people keep up with the higher cost of living here. "If we don't focus on the demand side, we'll never have enough supply, because we'll have customers who can't move past their economic circumstances," he said. Many of the task force members, he emphasized, were chosen for their ability to provide supportive services that would help people move up and out.

The idea that poor people should become less poor, rather than simply poor-and-equipped-with-a-subsidized-apartment is a worthy one, but I think it's worth emphasizing that housing affordability is an issue at all points on the economic spectrum. Like almost everything in life, it's the poor who feel the pinch most sharply, but even well-compensated new arrivals in the D.C. area suffer from the high housing costs. Those high costs translate into reduced spending on other local goods and services, which depresses economic activity citywide and contributes to low employment rates among the city's working class residents. This kind of systematic crisis of affordability could be addressed on the demand side by trying to deliberately make the city a worse place to live, but assuming you don't want to do that it can fundamentally only be addressed on the supply side. Cities where living conditions improve ought to experience population booms as massive levels of residential investment occur to accommodate increased demand for living in them. But in practice, you tend to see regulatory curtailment of new building that chokes investment and drives prices up. The narrow affordability crisis facing the least-fortunate residents is the most acute form of problem that results from this, but it's a much more systemic issue.

---