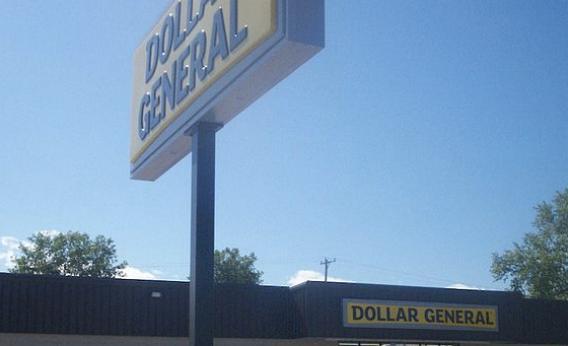 Dollar General Corp based in Goodlettsville, Tenn., has announced plans to open 625 new stores and create more than 6,000 new jobs in 2012.
That's like a 6.4 percent increase in the number of stores, which is a lot. I'm not 100 percent sure whether to put it in my good news or bad news file, but I think this qualifies as a "strong growth from a depressing baseline" story for the American economy.
I do think there's an interesting longer-term question about the fate of a certain class of suburban mall properties. The Internet appears to be driving a structural shift in the demand for physical retail locations. The bankruptcies of Circuit City and Borders and Filene's Basement are in part about the recession, but in part about the underlying weakness of the industries they're involved with. Urban retail space will, over time, be converted into as many bars and restaurants (or in a pinch, casinos) as the local authorities will issue permits for. But suburban locations tend to feature less demand for these products, and as online continues to move downscale it's not like dollar stores will forever be sheltered from the storm. A question in my mind is how feasible it will be to convert some of these locations into health care facilities of various kinds. Obviously you can't turn an old Borders into a full-scale hospital, but things in the general health care sector seem to be where the demand for physical space is going to be.
---