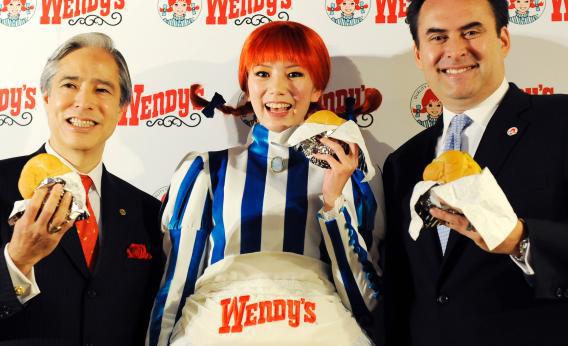 We've already covered Wendy's success in outpacing Burger King, that's left it poised to become America's #2 burger joint and now Michiyo Nakamoto informs us that their re-enty into the Japanese market is going great:

If Wendy's, the US hamburger chain, had any doubt whether it would be welcomed back into Japan – a market it withdrew from two years ago – the 300-plus customers who lined up earlier this week to get into its first new restaurant are likely to have blown such worries away.
One passionate fan, who was dressed like the Wendy's girl trademark, complete with red pigtails, apparently missed the burgers so much she waited from 4.30am until the opening at noon and ordered everything on the menu.
I do again want to reiterate my view that despite being slotted into the "burger" space the best thing on the menu is the Spicy Chicken Sandwich.

---