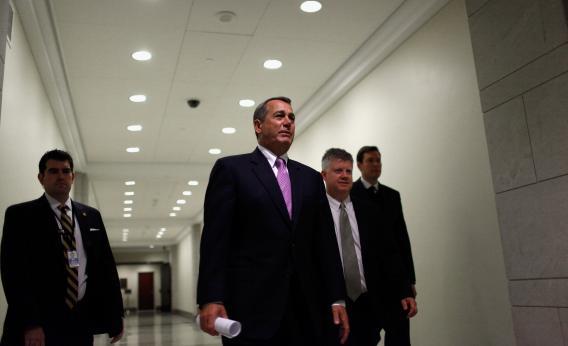 An excellent paragraph from Brian Beutler about the huge number of consequential issues that are likely to be resolved in the lame-duck session after the 2012 elections:
On January 1, 2013, the country's scheduled to undergo enormous policy shifts automatically. At the stroke of midnight — and in the absence of Congressional action — all of the Bush tax cuts are set to expire; large, automatic cuts to the defense budget, Medicare providers, and other domestic programs are set to kick in; and (most likely) the payroll tax cut will end. Around the same time, the country will once again run out of borrowing authority.
Neither Democrats nor Republicans want any of those things to happen, but they disagree about the alternatives. Probably something will get worked out. But what? And how will the election impact the bargaining? It all looks extremely murky to me, but it's going to be a huge deal—the stuff that gets done before Inauguration Day 2013 may be more important than anything else that happens as a result of the election.
---