Buried amid reports about unrest in Egypt and Syria, Obama's trip to Asia and the jobs versus deficits debate in Washington was the latest evidence of a disturbing trend: a piece by the New York Times' Adam Nossiter on Portugal begging its former colony, Angola, for a bailout.
With little fanfare, Angola, once a bountiful source for Portugal's slavers and colonial economy, has grown into Africa's largest producer of oil in the past several years, though Nigeria nudged past it again in 2010.  

This is just the latest example—the most obvious being Italy's appeal to China for a bailout—of capital flows around the planet performing a 180 degree turn. With the United States and the EU's historically dominant sources of such bailouts suffering themselves, the search has intensified for "lenders of last resort." And, in such an atmosphere, national pride has clearly taken the back seat.
The irony, of course, is lost on no one. Portugal ruled Angola as a colony until 1975, and its hand (with American help) remained influential during the country's long period as a proxy for the Cold War, pitting the pro-American rebels of UNITA against the Soviet-backed MPLA (Popular Movement for the Liberation of Angola). The MPLA ultimately won and rules the country to this day. The idea of Angola bailing out its former masters has the MPLA smiling broadly.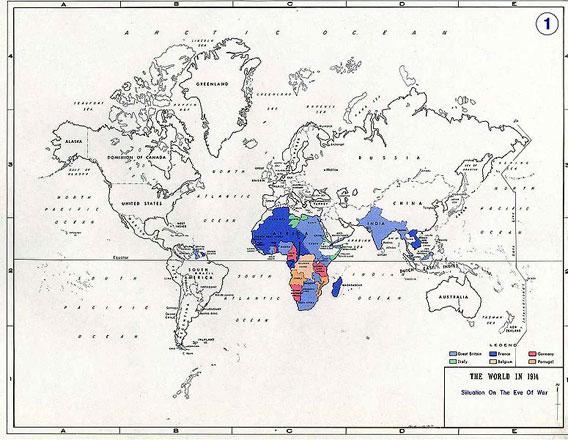 In these times of trouble, former imperialists elsewhere, too, have found powerful incentives to get over their historical qualms. This week, for instance, a former executive with Italy's state oil company, Eni, won the prized post of oil minister in Libya's new government.
In South America last month, the 21st annual Ibero-American summit featured a far more solicitous attitude from the representatives of Europe—Spain and Portugal and tiny Andorra. Seated across from representatives of Brazil and fast growing middleweights like Peru and Colombia, the nations that "discovered" America looked rather pitiful. As the summit's Uruguayan secretary-general put it, rather diplomatically,:"For the first time, Latin America is not part of the problem, but part of the solution."

During the boom years, both Spain and Portugal leveraged their language advantages and entered the banking, retail and technology markets in Latin America in a big way. Telefonica, Spain's telecommunications giant, is probably the best example of this strategy—using Latin American investments to transform a once-backwards state telephone company into the fifth largest telecoms firm in the world.
But Spanish companies have not a euro to spare now.

The greatest of all European empires, too, is taking a stab at this game. David Cameron, Britain's prime minister, has made improved economic ties with rising giant India—once the "Jewel in the Crown" of Britain's empire—a major initiative.

You could almost hear the collective national sigh of relief when Tata Motors, the huge automotive arm of the Indian conglomerate, confirmed it would built a new plant to build Land Rovers in Britain, not India, as had been feared. Tata's purchase of Land Rover and Jaguar in 2008 effectively ended a century of British owned auto manufacturing. Another Tata tentacle, Tata Steel, brought sad, creaking British Steel in 2007.
During the boom years, reestablishing ties with former colonies—often under the guise of exploiting a common language—was all the rage. The British have tried, with mixed success, to do this for years through the Commonwealth. But efforts really picked after the millennium.

France turned its annual meetings of the "Francophonie" nations into an Trojan Horse for its national champions. Never shy about its paternalism, particularly in former French Africa, the summits have grown increasingly balanced in recent years as members with growing economies suddenly present opportunities that go beyond winning big concessions for French multinationals.
As the Francophonie website notes, "The French-speaking zone accounts for 19% of world trade in goods. With 18.9% of world exports and 19% of world imports, French-speaking countries account for 19% of world trade in goods."

With the market for France's goods in the Eurozone collapsing, those numbers sound more attractive than ever. The diffident French have blocked takeovers of French companies by foreign firms in the past out of economic nationalism, including a bid by Pepsi to buy Danone, and an effort by India's Mittal to buy steelmaker Arcelor. But with the cost of French borrowing skyrocketing, such nationalism looks unsustainable. For French former colonies—and indeed, British, Belgian, Dutch or German ones, too—it's a buyer's market.
---